Işıldak Plastik San. Tic. Lti. Şti
Işıldak Plastik which was established in 2001, is one of the leading manufacturer in the PVC Windows and Doors' industry in Turkey. Işıldak Plastik has been serving to its national and international customers with its high quality service, reliable trade and 19 years' experience.
Işıldak Plastik has been working with Egepen Deceuninck that is the largest PVC profile company of Turkey, as a manufacturer of PVC Windows and Doors. Işıldak Plastik is one of the biggest manufacturer of Egepen Deceuninck.
PVC Windows and Doors products are produced in each side of İstanbul (Asia and Europe) by 2 factories that are located on 4000 m2 area and equipped with the latest technology CNC machines and its qualified teams with the mission to offer high quality products at World standards for all of its customers. The total capacity of the factories is 5000 MT/per day which is highly over the standart capacity in PVC Windows and Doors sector.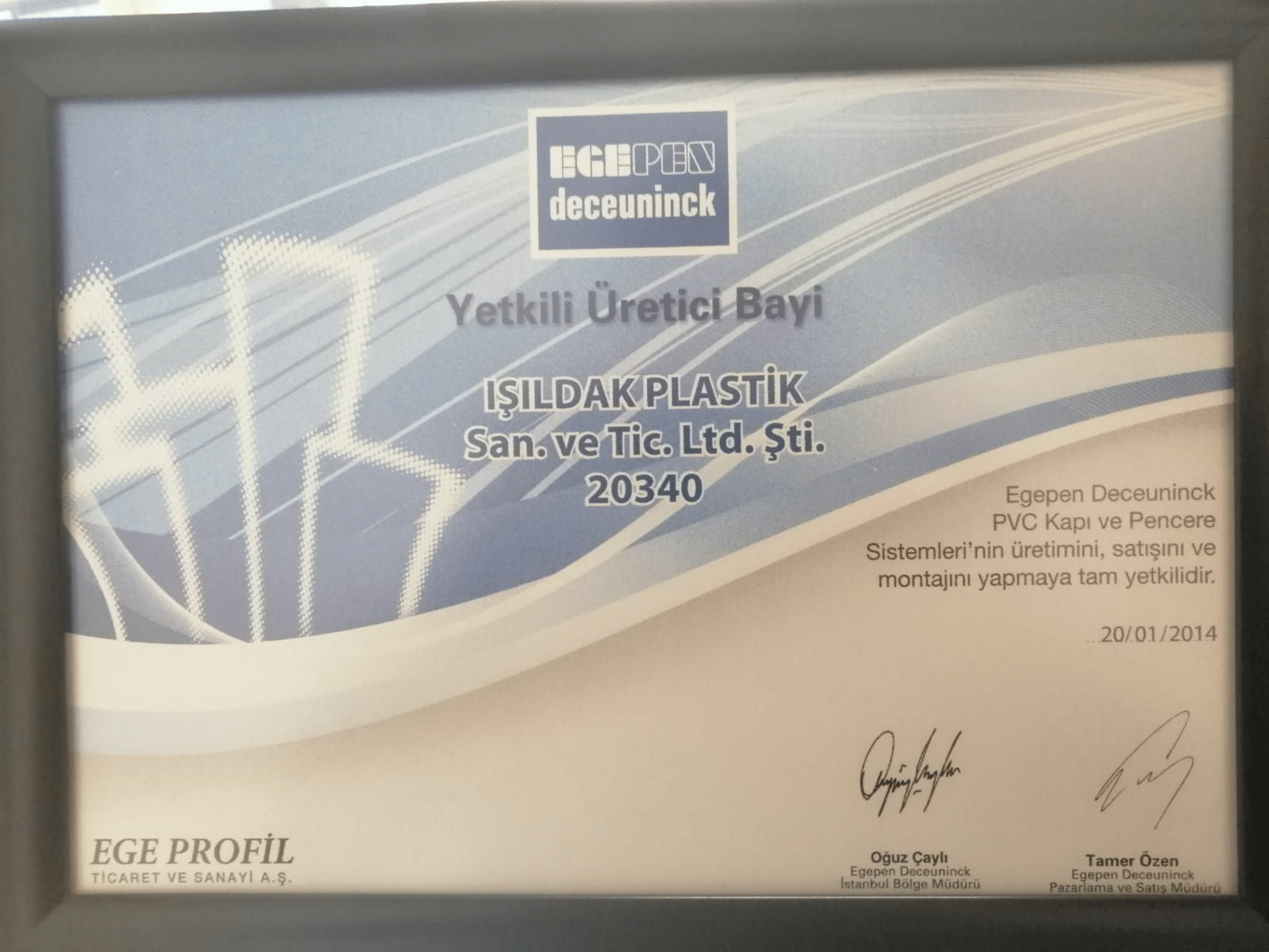 Işıldak Plastik has been serving its own national and international costumers with high quality products, fast delivery and reliable trade for years.
Işıldak Plastik, is the distributor of Istanbul of Egepen Deceuninck, provides comfort and confidence for our live with its concept that is based on innovation, reliable trade and customer satisfaction.
Işıldak Plastik shall always continue improving the sector its providing service to as well as improvement, creating employment and contributing to our national economy.